Busty Leah Jayne
Busty Leah Jayne is back with another bustybritian update. The busty blonde got fucked right on the pool table by this random guy that was there. Leah went there with some of her friends to chill after a really busy week. Of course, none of the girls knew how to play, but how cares? Every guy there was checking them out and they were having a blast with all that attention on them. Her friends went to the next place, but Leah decided to stay a bit longer because she got her eyes on this guy on the next table.
He made his move right after her friends left the pub and offered to teach her how to play pool. The lesson wasn't free because the guy had something on his mind when he went over. With Leah's juggs it wasn't too hard to figure it out and after the lesson was over the lucky guy got to play around with her huge knockers and then got to nail her right there on the pool table. See her in action in the scene below and stay tuned for more updates!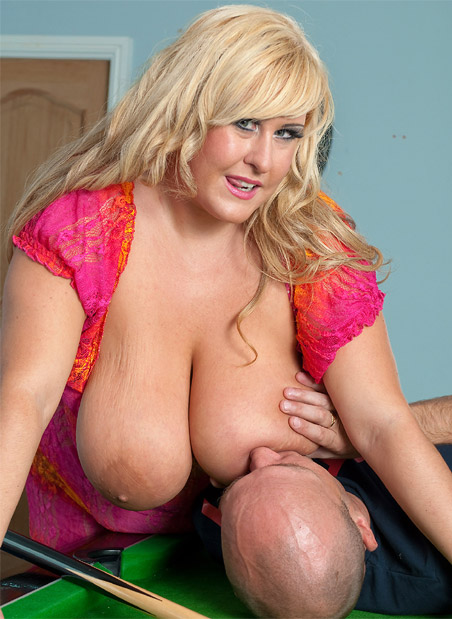 Watch here Leah getting her huge tits drenched in jizz!